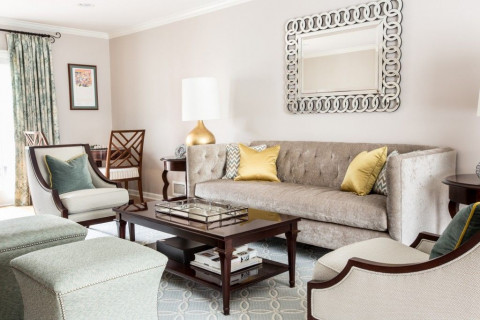 A beautiful life begins at home. At Neela Woodard Design we create beautiful and custom interiors that turn your house into the home you have always dreamed of. We take the time to learn how you live your life and what you wish your home could be. Each project is a collaborative and personalized experience that ensures your finished home reflects exactly who you are.
All aspects of the design processes are meticulously thought out and pieces are selected that are not only beautiful, but well-made and livable. Space and scale are carefully considered as is color, pattern and form. We understand that the finishing touches are what pull a home together so we make sure that each project is done to completion.
At Neela Woodard Design we know that the things you love are what make your home special. Our clients appreciate our ability to understand their lifestyle, taste and preferences. Together we create a unique and appealing environment while being attuned to our client's time and budget. We believe that everyone deserves a beautiful, livable and well-designed home.
Products & Services:
Neela Woodard Design is a full-service interior design firm available for small and large-scale projects. Our services include:
- Furniture, lighting, materials and accessories selection
- Custom furniture and window treatment design
- Wall covering and paint selection
- Flooring, including hardwood floors, carpets and area rugs
- Kitchen and bath design
- Space planning, including floor plans, elevations and lighting plans
- Artwork selection
- Contractor supervision to ensure a seamless work experience
- Environmentally-conscious design
We cover the Greater Los Angeles area including La Canada Flintridge, Sherman Oaks, Toluca Lake, Studio City, Hollywood Hills, Pasadena, Hancock Park/Larchmont, Silver Lake and many more.