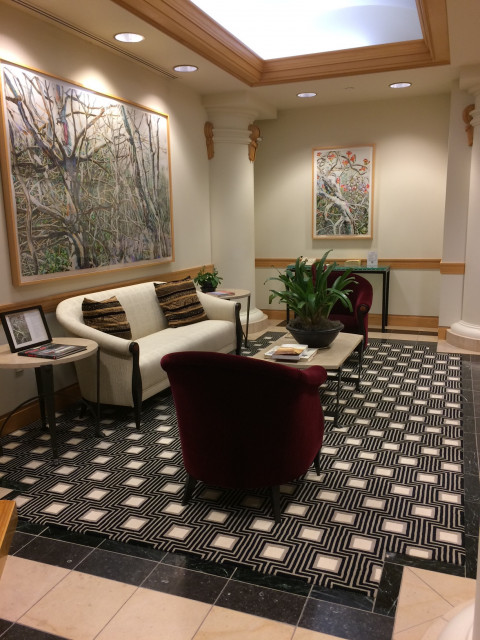 With a focus on high-end residential, hospitality and commercial spaces, Joann Fullen Interiors approaches each project as a creative collaboration between client and designer. Joann's interior design work is influenced by the architecture of the structure, and plans the interior design aspect of the home so that all the materials and furniture work in conjunction with the design of the house.
Joann Fullen Interiors, a full-service interior design firm was founded in 2006 and specializes in high-end residential and unique commercial design.
My goal is to help you create not only a well-functioning space, but one which makes you feel good just being there.
Specialties
Accessorizing
Art
ASID
Bathroom Design
Children's Rooms
Childrens Rooms
Color Scheme
Commercial Interior Design
Complete Home Remodels
Condominium Furnishing
Contemporary
Custom Cabinetry Design
Custom Carpets
Custom Draperies Upholstery
Custom Drapery
Custom Furniture
Custom Furniture And Built-ins
Custom Home Furnishings
Custom Window Treatments
Draperies
Family Friendly Design Services
Furniture
Furniture Arrangement
High End Residential
Home Office
Hospitality And Corporate Designs
Hospitality Design
Installation Services
Interior Architecture
Interior Design
Interior Trim & Moulding
Kitchen & Bath Remodeling
Kitchen Design
Lighting
Media Rooms
New Construction
Outdoor Furniture & Fabrics
Procurement Services
Renovation & Remodeling
Residential
RESIDENTIAL DESIGN FOR AGING IN PLACE
Restaurant Design
Reupholstery
Room Re-Designs
Scaled Drawings
Shades
Shutters
Space Planning
Tile Layouts
Traditional
Transitional
Universal Design
Upholstered Walls
Upholstery
Wallpapering
Window Coverings
Window Treatments