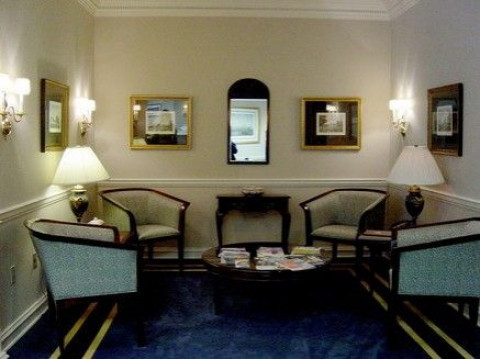 STUNNING, UNIQUE DESIGN SOLUTIONS
When you need something that can't be ordered out of a catalog.
Elemental Design, LLC's creative coach Suzanne will help you realize the interior of your dreams! She has over 21 years experience and is a registered interior designer. ***
I work with your design to make sure the energy and movement flows as it should. ***
I love modern, contemporary design with a dash of classic to make the space inviting. Having lived in many areas of the country and traveled the world allows me to work with ethnic design styles as well (western, santa fe, mexico, greece, turkey, earth based religions). ***
I have worked on local and nationwide projects so distance is not a problem. If you are called to work with me, we can find a way to make it work. ***
Digital Photo Heirloom Design:
Get your digital snapshots off your computer and into the hands of those you love! My graphic design skills put your memories on canvas (wall art), professional looking coffee table photobooks, gifts and more!
Specialties
ALL CUSTOM CARPENTRY
Any Shape
Award Winning Designs
Bar Design
Bathroom Design
Blind
Builders Models
Christmas Interior Desccor Set-up
Color Schemes And Finishes
Commercial Interior Design
Computer Aided Design
Condominium Remodeling
Creative Interior Design
Custom Art Throw Pillows
Custom Cabinetry Design
Custom Drapery
Custom Fabric Design
Custom Furniture And Built-ins
Custom Memory Art
Custom Soft Shades
Design
Eco-friendly Practices And Inclusive Design
Ethnic Interiors
Family Friendly Design Services
Feng Shui
Floral Design
Green Design
Helping People On A Small Budget. I Will Give Them Ideas
Home Office
Hotel Design
I Add Personal Touches Of Family Memories To Residential
Interior Architecture
Kitchen & Bath Remodeling
Lighting
Limited Budget
Move In/relocation
New Construction
Non-profits And Community Organizations To Create Commercial Int
Nursery Design
Office Design
Organization
Pagan Design
Planning
Public Speaking
Registered Interior Designer
Renovation & Remodeling
RESIDENTIAL DESIGN FOR AGING IN PLACE
Residential Interiors
Restaurant Design
Room Organizing
Scaled Drawings
Slipcovers; Designer Fabrics
Space Planning
Transitional And Mediterranean Designs
Turnkey Design Service
Universal Design
We Are A USGBC Company With LEED AP Designer
Window Coverings
Window Ideas