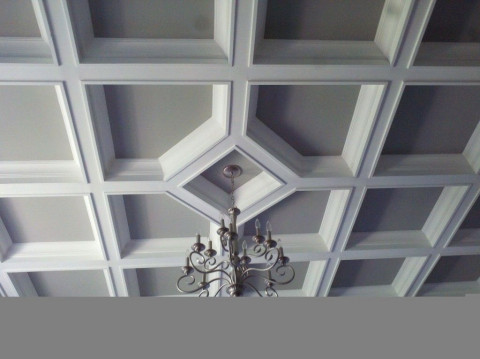 Tim Gates Designs, since 2003, offering attentive Design consultation, specializing in renovations and remodeling, with a continued focus on aging in place.
My experience and knowledge are both broad and highly detailed. I work well in commercial settings as well as residential and have significant experience in model homes, lofts and condominiums. While I've effectively worked in a modern and/or contemporary style recently, I've a particular fondness for traditional English or American Design with a real eye to the modern conveniences and just a touch of whimsy.
Most of my recent work has involved kitchen and bath redesign involving the most recent in materials, styles, fashions, and colours, concentrating on allowing our homeowners to stay in their homes as long as possible.
I have worked with local businesses in the Richmond area creating warm and inviting atmospheres in the hospitality industry as well as impressive and powerful office environments.
Find me on Facebook, Linked-In, Houzz, and follow me on Twitter! Please call me at or email me at
Specialties
3D Rendering
Accessibility.
Accessories
Accessorizing
Adaptive Reuse
Aging In Place. New Baths
All Budgets
ALL CUSTOM CARPENTRY
Antique Dining Tables Sets
Antique Occasional Tables
Antique Refectory Tables
Antique Restoration
Antiques
Antiques Consultant
Any Shape
Architectural Wood Products
Art
Art Placement
AutoCAD
BARS
Bathroom Design
Bathroom Remodeling
Baths
Bedding
Before You Begin Designing Your New Home
Blinds
Budgeting
Builders Models
BUILT-INS
Cabinets
Carpet And Area Rugs
Casual Elegant Design
Christmas Decorating
Closets And Storage
Color Consultation
Color Consultations
Color Consulting
Color Scheme
Color Specialist
Commercial
Commercial Interior Design
Complete Home Remodels
Computer Aided Design
Condominium Furnishing
Condominium Remodeling
Consultation
Consultations
Contemporary
Corporations
Countertops
Curb Appeal
Curtains
Custom Bedding
Custom Built-ins
Custom Cabinetry Design
Custom Draperies
Custom Draperies Upholstery
Custom Drapery
Custom Furniture
Custom Furniture And Built-ins
Custom Furniture Design
Custom Home Furnishings
Custom Interior Design
Custom Paint Treatments (blocking
Custom Remodeling
Custom Window Treatments
Decorating
Decorative Accessories
Decorative Painting
Design
Design Consultation
Design Consultations
Designer Fabrics
Dining Room
Draperies
Drapes
Events
Expert Advice
Exterior Color Schemes
Exterior Painting
Fabrics
Family Friendly Design Services
Faux Finishes
Faux Painting
Flooring
Floors
Formal
Framed Art
Furnishings
Furniture
Furniture Arragement
Furniture Arrangement
Furniture Design
Furniture Layouts
Furniture Placement
Handrail Design
High End Residential
Historic Preservation
Holiday Decorating
Holiday/seasonal Decorating
Home Consultation
Home Design
Home Office
Home Remodeling
Home Staging
Hospitality And Corporate Designs
Hospitality Design
Hotel Design
Hourly Consultation
IIDA
Installation
Installation Services
Interior Architecture
Interior Decorating
Interior Decorator
Interior Design
Interior Design Consultations
Interior Design Society
Interior Designer
Interior Space Planning
Interior Trim & Moulding
Keen Attention To Details
Kitchen & Bath Remodeling
Kitchen And Bath Design
Kitchen Design
Kitchen Remodeling
Kitchens
Lakeshore Properties
Landscape Design
Lighting
Lighting Design
Luxury Interior Design
Media Rooms
Modern Design
Murals
New Construction
Outdoor Furniture & Fabrics
Personal Shopping
Procurement Services
Project Management
Real Estate Staging
Redesign
Registered Interior Designer
Renovation & Remodeling
Residential
RESIDENTIAL DESIGN FOR AGING IN PLACE
Restaurant Design
Reupholstery
Room Re-Designs
room Re-styling
Scaled Drawings
Shades
Shutters
Site Accessibility
Slipcovers
Space Planning
Staging
Stenciled Walls And Floors
Thematic Design
Tile Layouts
Traditional
Transitional
Transitional And Mediterranean Designs
Tuscan Plaster
Universal Design
Upholstered Walls
Upholstery
Vacant Home Staging
Venetian Plaster
Wallpapering
Window Coverings
Window Treatments