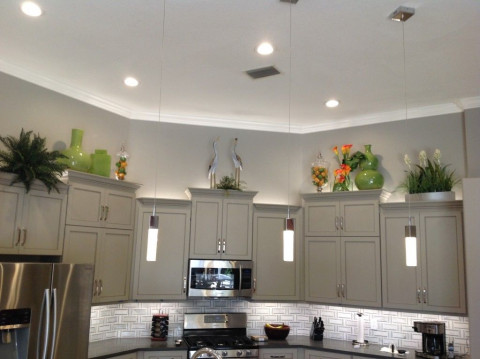 Linda Spry offers a BOUTIQUE STYLE design experience. We are more than a design firm. Experts in all design needs, we like to call our style Concierge Design.
As a member of the American Society of Interior Designers (ASID), Allied, Linda applies her decorative talents and strong management skills to create a premier interior design business.
Linda Spry Interior Design works with clients from every walk of life and from any geographical location. I believe in an open line of communication, and I also compile detailed customer files and have ongoing conversations with my clients with clear goals in mind. From our very first consultation to its completion, your project is as important to me as it is to you. Please contact me with any questions you might have concerning a project that I can help you with.
Specialties
Accessories
Accessorizing
All Budgets
ALL CUSTOM CARPENTRY
Allied Member ASID
Art
Art Placement
ASID
ASID Allied
AutoCAD
Award Winning Custom Designed Window Treatments
Award Winning Designs
BARS
Bathroom Design
Bathroom Remodeling
Baths
Bedding
Before You Begin Designing Your New Home
Best Selection Of Samples
Blinds
Blueprints
Budget Planning And Management
Budgeting
Builders Models
BUILT-INS
Cabinets
Canvas Art
Carleton Varney Design Award
Carpet
Carpet And Area Rugs
Cast Faux Stone
Casual Elegant Design
Child Friendly Designs.
Children's Rooms
Childrens Rooms
Closets And Storage
Color Consultation
Color Consultations
Color Consulting
Color Is Our Specialty. We Work With Paints
Commercial Interior Design
Complete Home Remodels
Condominium Furnishing
Consultation
Consultations
Contemporary
Country
Curb Appeal
Curtains
Custom Bedding
Custom Cabinetry Design
Custom Carpets
Custom Draperies
Custom Draperies Upholstery
Custom Drapery
Custom Furniture
Custom Furniture And Built-ins
Custom Home Furnishings
Custom Interior Design
Custom Paint Treatments (blocking
Custom Plantation Shutters
Custom Remodeling
Custom Window Treatments
Decorating
Decorative Accessories
Decorative Painting
Design
Design Consultation
Dining Room
Draperies
Drapes
Eco Friendly
Eco-Friendly Design
Education
Entertainment And Media Centers
Ethnic Interiors
Expert Advice
Exraordinary
Exterior Color Schemes
Fabrics
Family Friendly Design Services
Faux Finishes
Faux Painting
Feng Shui
Flooring
Floors
Formal
Framed Art
Furnishings
Furniture
Furniture Arragement
Furniture Arrangement
Furniture Layouts
Furniture Placement
Graphic Design
Hanging And Displaying Art
High End Residential
Historic Preservation
Holiday Decorating
Holiday/seasonal Decorating
Home Consultation
Home Decorating
Home Design
Home Office
Home Remodeling
Home Staging
Hospitality And Corporate Designs
Hospitality Design
Installation Services
Interior Architecture
Interior Design
Interior Design Consultations
Interior Trim & Moulding
Islamic Interior And Architecture Design
Kitchen & Bath Remodeling
Kitchen Design
Kitchen Remodeling
Kitchens
Latin American And Central American Contextual Design
Lighting
Lighting Design
Limited Budget
Material And Finish Selections
Media Rooms
Model Homes
Modern Design
Murals
New Construction
Old World European Textures
One Day Room Makeovers
Outdoor Furniture & Fabrics
Outdoor Kitchens
Personal Shopping
Presentations And Group Seminarrs.
Procurement Services
Project Management
Pub Rooms
Real Estate Staging
Redesign
Relocation Services
Renovation & Remodeling
Residential
RESIDENTIAL DESIGN FOR AGING IN PLACE
Residential Interior Design
Residential Interior Designer
Reupholstery
Room Re-Designs
room Re-styling
Scaled Drawings
Seasonal Decorating
Shades
Shower Curtains
Shutters
Site Accessibility
Slipcovers
Space Planning
Staging
Stenciled Walls And Floors
Sustainable Design
Theaters
Tile
Tile Layouts
Traditional
Transitional
Transitional And Mediterranean Designs
Tuscan Plaster
Universal Design
Unlike Most Designers
Upholstered Walls
Upholstery
Vacant Home Staging
Venetian Plaster
Wallpapering
Wholesale Furniture
Window Coverings
Window Treatments
Yacht Interiors