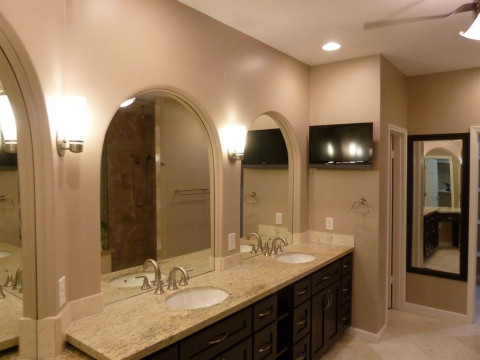 Home design and renovation experts in Houston for over 25 years. Everhart Construction goes beyond your expectations, incorporating the expertise of our talented interior designers to plan and execute sumptuous home remodeling projects. Comprehensive interior design projects include kitchen designs, bathroom designs, great room designs, attic & basement conversion designs, and any other custom design you need.
Specialties
ALL CUSTOM CARPENTRY
Any Shape
Bathroom Design
Bathroom Design And Remodel
Bathroom Remodeling
Casual Elegant Design
Chic Design
Commercial Interior Design
Complete Home Renovations And Remodeling
Complimentary Consultations On All Services.
Contemporary Interior Design
Country
Custom Interior Design
Custom Remodeling
Decorating For Boomers / Downsizing
Dewey Color System
Entertainment And Media Centers
Expert Advice
Feng Shui
Foam Wall Coverings
Handrail Design
Home Design
Home Remodeling
Hospitality And Corporate Designs
Industrial Design
Interior Consulting
Kitchen & Bath Remodeling
Kitchen Design
Kitchen Design And Remodel
Kitchen Remodeling
Living Room Design Remodel
Marble And Stone Countertops
Modern Design
Pool Deck Installations And Design
Purchasing And Framing. Hobby Display. Antiques
Renovation & Remodeling
Room Additions.
room Re-styling
Small Business Interiors
Specializing In Kitchen & Bath: Design And Sales Of Products.
Stunning Heathy Green Stainable Designs
Texas Design
Theater Room Design
Turn-key Designs
Venetian Plaster