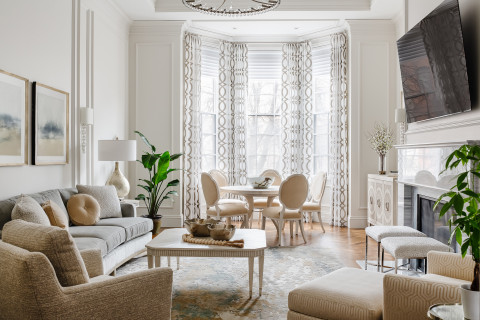 Find us here: 614 Cypress Avenue, Venice, FL, US, 34285
Decorating Den Interiors makes the whole process of interior design easy for our clients. Whether you want to refresh your home with a new look or renovate your kitchen and bathroom, we have an extensive product catalog featuring thousands of samples of top quality home furnishings products from drapery, blinds, shades, furniture, bedding, lighting, accessories, artwork, floor covering and wall covering from which to choose. And the best part, we bring our design ideas and samples to the most convenient showroom in the world – your home or office.
Operating since 2015.
Business email:
Mon - Fri - 9:00 - 17:00
Sat - Sun - Closed
Socials:
https://www.facebook.com/decoratingdenvenice/
Specialties
Bathroom Design
Childrens Rooms
Commercial Interior Design
Complete Home Remodels
Custom Bedding
Custom Cabinetry Design
Custom Home Furnishings
Custom Upholstered Furniture
Custom Window Treatments
Decorating Den Interiors
Furniture
Home Decorator
Home Designer
Interior Decorating Services
Interior Decorator
Interior Design Services
Interior Designer
New Construction
Renovation & Remodeling
Space Planning
Window Treatments